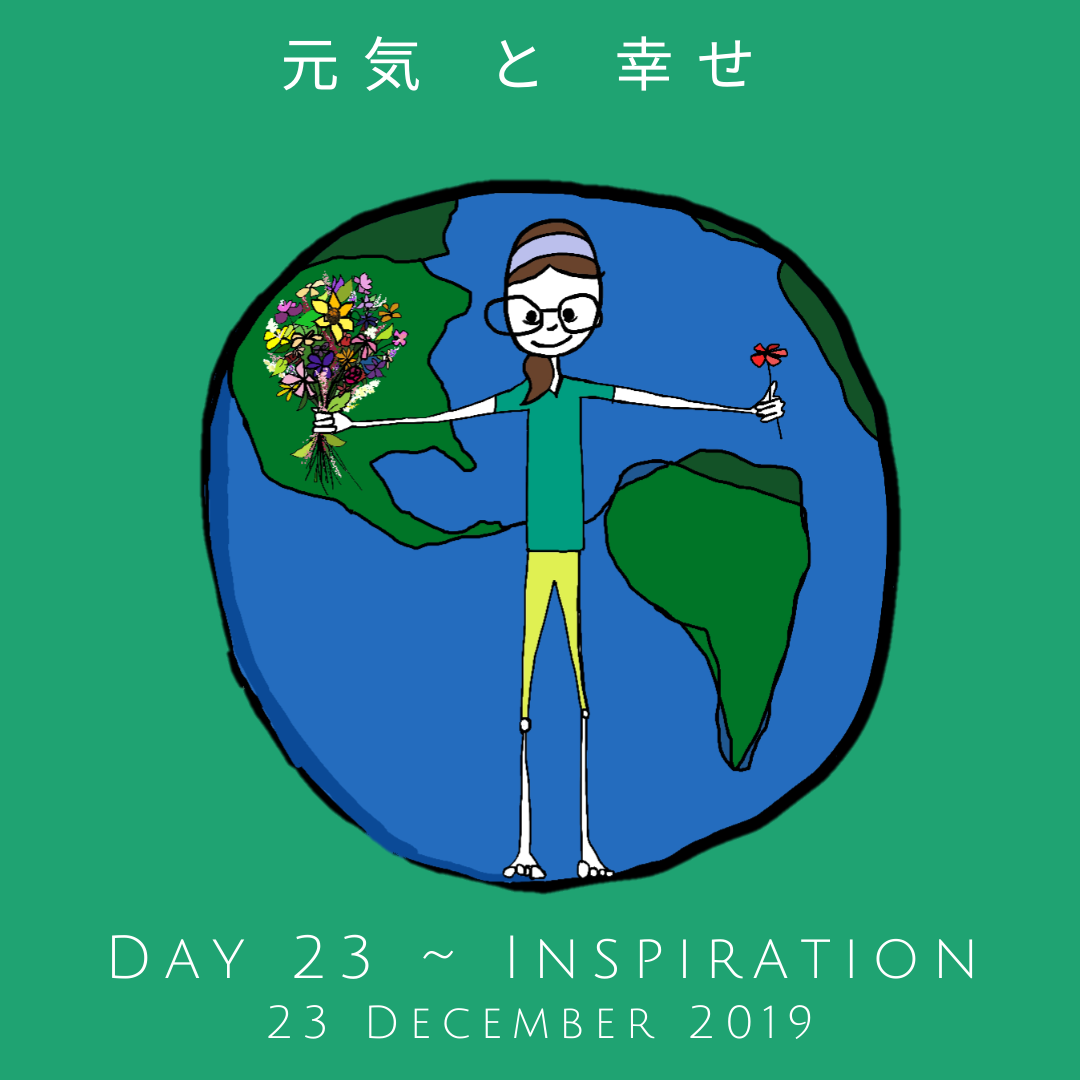 Welcome to Day 23!

Goal: Send 23 Goodwill Wishes
The amount of resources for Loving Kindness meditation seems limitless – books, CDs, internet, YouTube, etc.  Our 31-Day challenge is not a formal meditation practice but more of an in-the-moment, inspire-the-world-as-it-happens kind of practice.  Sharon Salzberg's Street Lovingkindness Video Series takes the formal meditation practice of Lovingkindness (aka Metta) off the cushion and into your life much like our challenge.  In her video series, she explores expanding your circle of kindness and discovering deeper connections and joy right where you are.
Check out her video and maybe next time you are standing in line you will find joy right where you are and inspire health + happiness around the world.
Did you join The Challenge late?  No worries.  All Daily Inspirations are available here. 
Got Questions or suggestions to help others?  Contact me or type a Comment below!!!  Let's Inspire Health + Happiness Around the World this December.