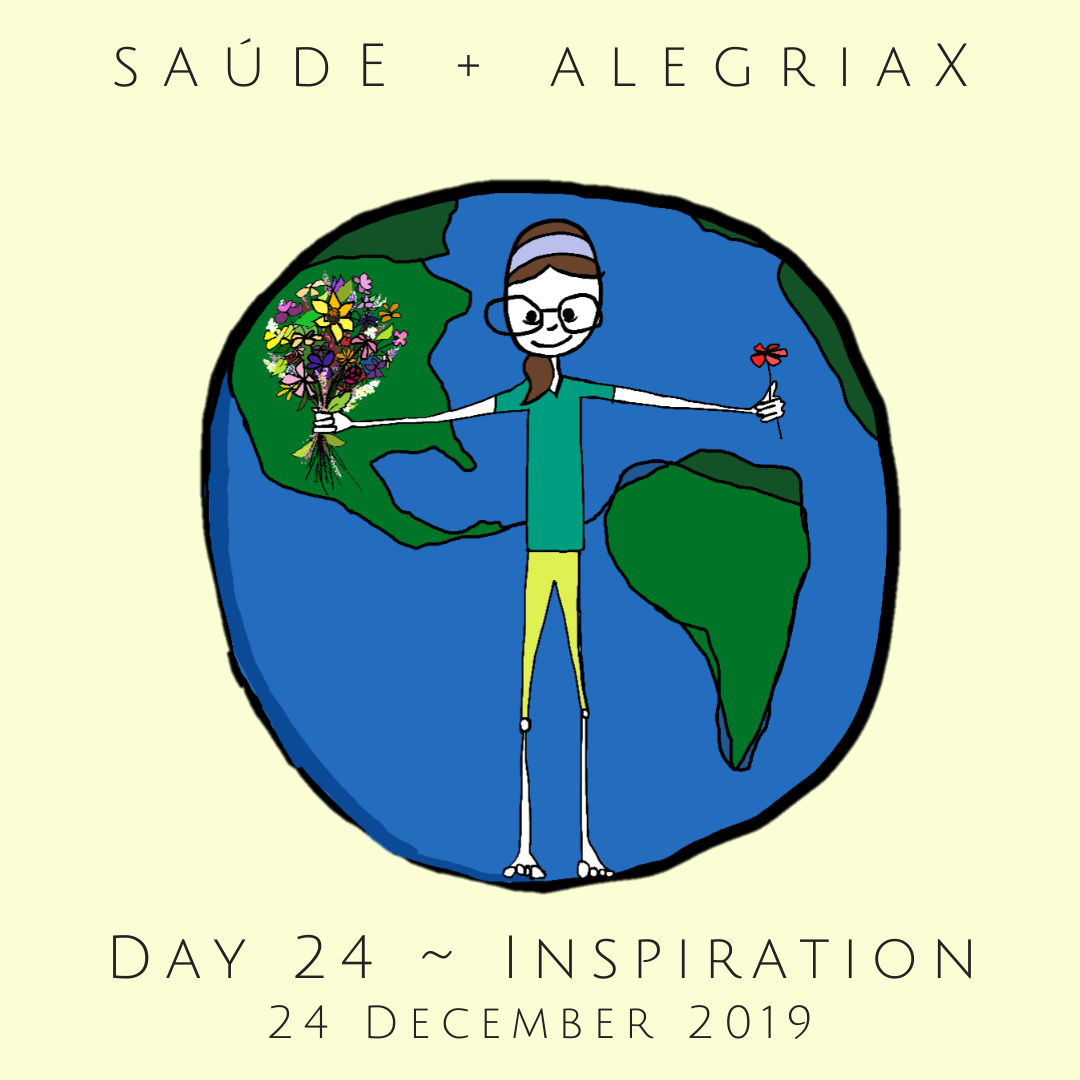 Welcome to Day 24!

Goal: Send 24 Goodwill Wishes
Take a Moment and Think …
Remember the comments shared from Dan Harris's book "10% Happier" in the post The What And Why Of Loving Kindness?
Whatever the cause, the the months after I started adding compassion in to my meditation practice, things started to change.  <His days now included> long strings of positive interactions.  <At work he got> better at abstaining from gripe and gossip sessions.
I also shared a few changes that I attribute to my personal loving kindness practice.
I worry less.  People's drama does not pull me in as often.  I am more accepting of what is and spend less time wishing it would change.  I have more time to do what matters to me because I am not doing the last few things I mentioned.
For me, these changes occurred slowly and over time.  Your realizations this month may include noticing too many emails from me and that you forgot to wish the world health + happiness today.
During the final week of the challenge, pay a little extra attention to you, the people around you, your interactions, your reactions.  Notice what you notice.  Notice any shifts in your world.
Already aware of shifts in your behavior or awareness?  Share your story in a Comment below.  Inspire a fellow inspirer today!
(TIPS:  If you like to write, write your thoughts.  If a friend is participating in The Challenge, discuss your responses.  You may be surprised at the conversation.)
May your day be filled with brightness and joy!
Did you join The Challenge late?  No worries.  All Daily Inspirations are available here. 
Got Questions or suggestions to help others?  Contact me or type a Comment below!!!  Let's Inspire Health + Happiness Around the World this December.