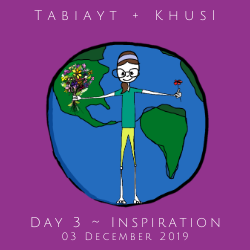 Welcome to Day 3!

Goal: Send 3 Goodwill Wishes
Take a Moment and Think …
It is 2-3 years into the future and we did it! We Inspired Health + Happiness Around the World in December 2019! Congratulations! How does the world look? How does your world look? What's different? What do you most appreciate and enjoy about the new healthier, happier world?
(TIPS: If you like to write, write down your thoughts about the future. If a friend is participating in The Challenge, share your vision of the future. You may be surprised at the conversation.)
May you be happy!
Did you join The Challenge late? No worries. All Daily Inspirations are available here.
Got Questions or suggestions to help others? Contact me or type a Comment below!!! Let's Inspire Health + Happiness Around the World this December.