Welcome to Day 28!

Goal: Send 28 Goodwill Wishes
Great shares from two of our fellow Inspirers.
One of you believe that we inspired an elementary school in Ireland to encourage acts of kindness.  Check it out.  It's a great story!  Did we do this?
Someone else discovered this great Brian Andreas Story People art.  She felt is nicely summed up our 31-day challenge.   Thank you for joining together and Inspiring the World for Health + Happiness!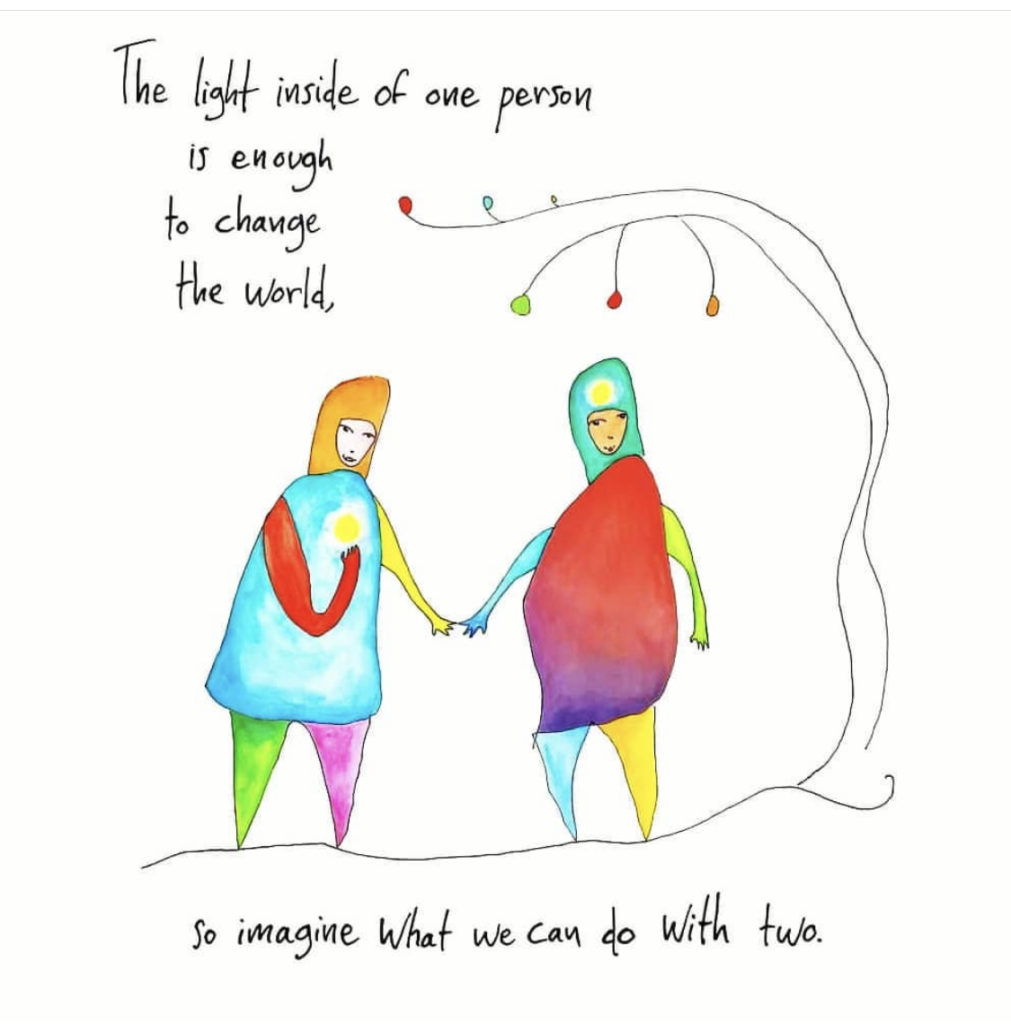 Thank you Gennie and Liz!
Did you join The Challenge late?  No worries.  All Daily Inspirations are available here. 
Got Questions or suggestions to help others?  Contact me or type a Comment below!!!  Let's Inspire Health + Happiness Around the World this December.