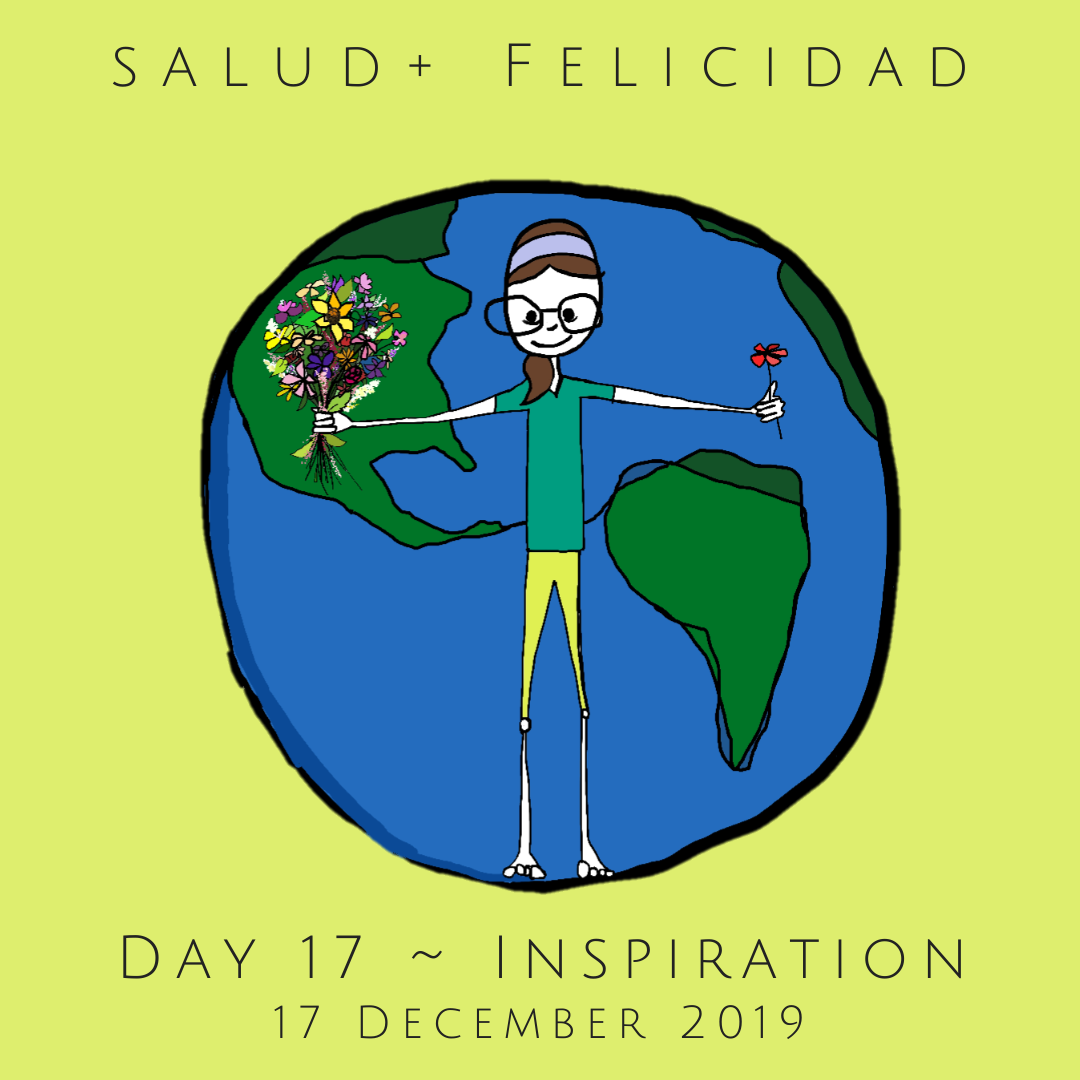 Welcome to Day 17!

Goal: Send 17 Goodwill Wishes
Take a Moment and Think …
Bring to mind the next person you will send well wishes.  What thought will you send (i.e. goodness, joy, health, happiness …)?  When this person receives your well wishes, what will happen?  Do they smile?  Do they stand a little taller?  Is there a bounce in their step?  How do you feel sharing these thoughts of kindness?  What happens in your body? Do you smile?  Do you discover a bounce in your step?
(TIPS:  If you like to write, write your thoughts.  If a friend is participating in The Challenge, discuss your responses.  You may be surprised at the conversation.)
May your day be filled with health + happiness!
Did you join The Challenge late?  No worries.  All Daily Inspirations are available here. 
Got Questions or suggestions to help others?  Contact me or type a Comment below!!!  Let's Inspire Health + Happiness Around the World this December.