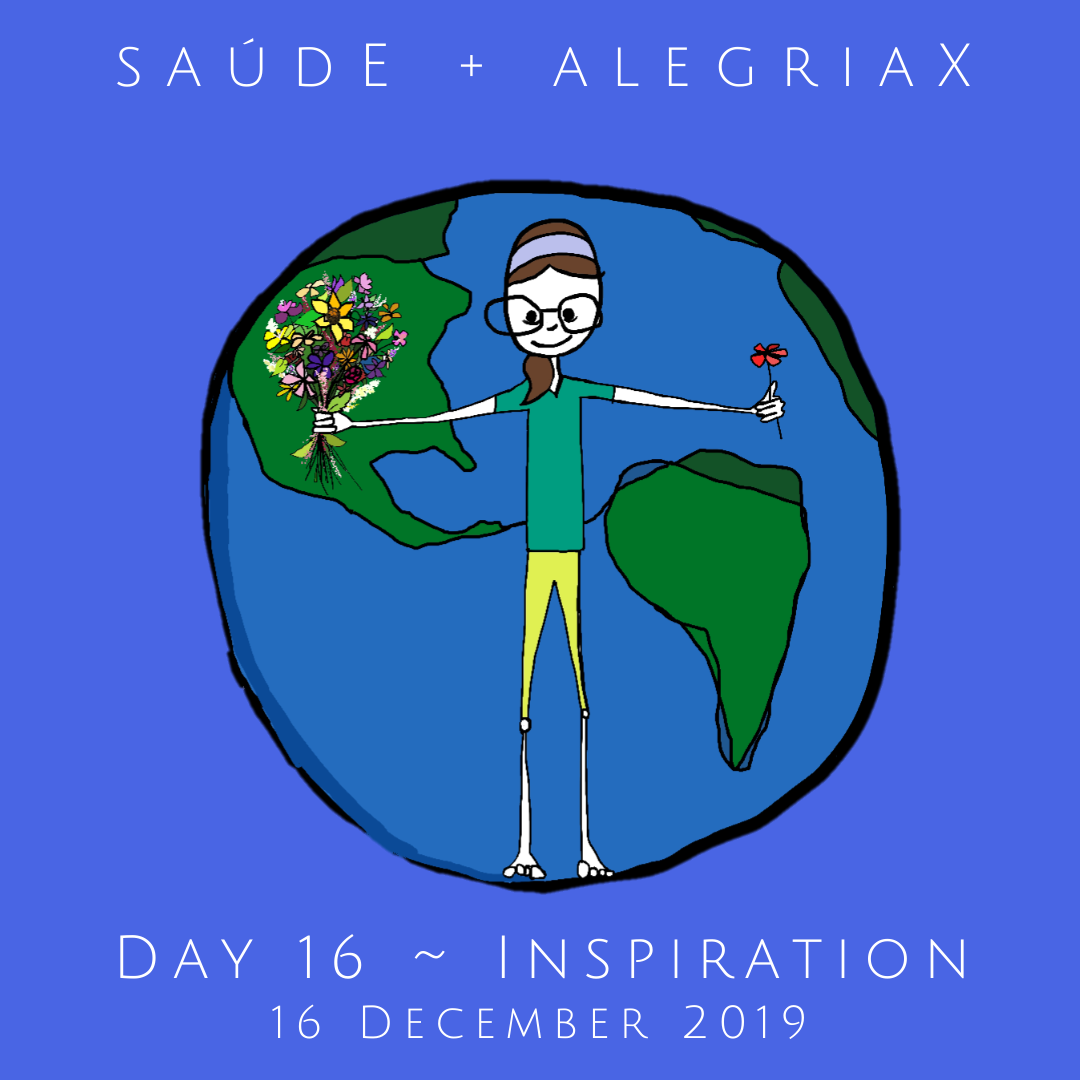 Welcome to Day 16

Goal: Send 16 Goodwill Wishes
I asked …
Q:  How does Inspiring Health + Happiness Around the World inspire you?  
You responded …
A: So this morning, as I was driving back through town from dropping Xavier off at the frame shop, I started saying as I saw pedestrians crossing the street "May you safely reach the other side." And when I did that, I felt myself somehow connecting with that person, and being somehow vested in their safety.
A: It is so weird how it instantly makes you feel more calm and happy when you are wishing happiness to someone else. The other special thing that happens to me when I do it, is that all my other crazy thoughts stop when I am wishing happiness. Because I want it to matter, I really wish it and I think that I feel more calm, because suddenly all my other thoughts stop and I focus only on one thing which is wishing health and happiness for that other person which I don't even know. 
A:  In our efforts to "overflow with kindness", the phrase comes back and has stayed in my head for days. I have been thinking of the people I meet in daily life, the decisions I make for myself and my values for our country and planet –
"Be Kind, Be Safe, Be Neat" – with love.
It's made a difference to me.
A: The difficult people:  I seemed to offer myself freedom and no little health+happiness when realized  I don't have to love (in the very immediate sense) the difficult or confounding people in my life to wish them all kinds of well.
Thank you for sharing how you are feeling inspired.  Enjoy this short video and continue coloring the  world with kindness.
Did you join The Challenge late?  No worries.  All Daily Inspirations are available here. 
Got Questions or suggestions to help others?  Contact me or type a Comment below!!!  Let's Inspire Health + Happiness Around the World this December.