Welcome to Day 1!

Goal: Send 1 Goodwill Wish
Wondering how you will remember to think/offer/wish goodwill each day in December? Sticky notes are miracle workers. Here are a few suggestions to get started.
Why not begin with you? What goodwill thoughts would give your day the best start?
… May I be happy
… May I have a great day at work
… May I ____________________
Place sticky note reminders in locations that catch your eye. Not only is it a great way to start your day but you already completed one well wish for the day!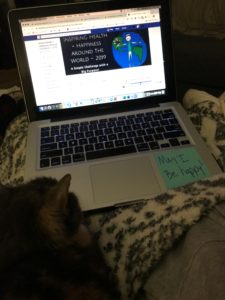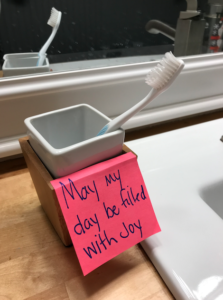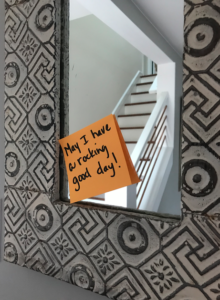 Congratulations! You you did it!
Did you join The Challenge late? No worries. All Daily Inspirations are available here.
Got Questions or suggestions to help others? Contact me or type a Comment below!!! Let's Inspire Health + Happiness Around the World this December.