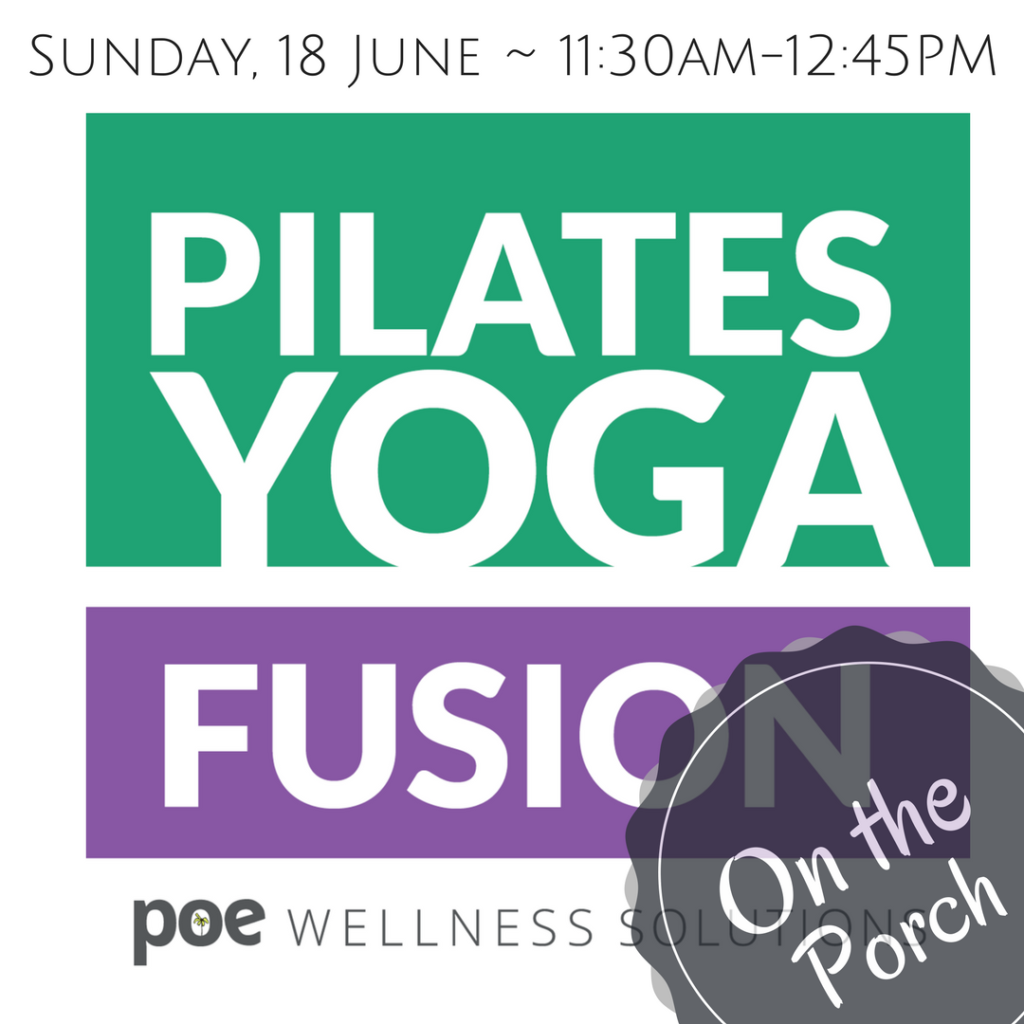 As the American Dance Festival kicks off it's 84th season, we are kicking off our 1st Summer at ADF Scripps Studio and enjoying a morning class outdoors on the porch.
What: Pilates Yoga Fusion on the Porch
When: Sunday, 18 June, 11:30 AM – 12:45 PM
Where: The wooden porch area beside the ADF Scripps Studio. (If you are facing the building, to the right of the building). 
What to Bring: Your mat. (Hope to provide other props but not sure at this point.  Check back for updates.)
Cost: $10.00 per person (Pass card holders: Feel free to pay with cash or pass card.)
Weather:  Class offered weather permitting.  If raining, there will be NO class.  Class will not be held indoors.  We are outside due to busy Sunday schedule for Summer Dance Festival classes.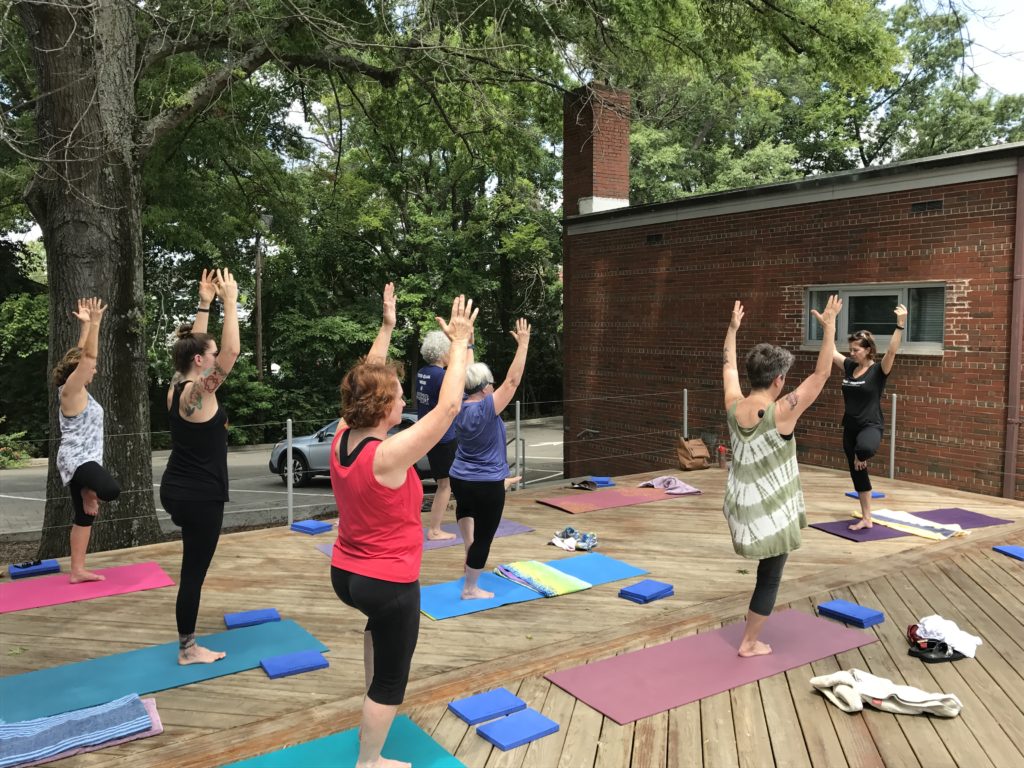 Event Follow Up: Thanks to all that attended Pilates Yoga Fusion on the Porch.  It definitely felt like a welcome to Summer.  Tree pose under that big tree just made good sense.  Hopefully next time on the porch we can pick a cooler day!