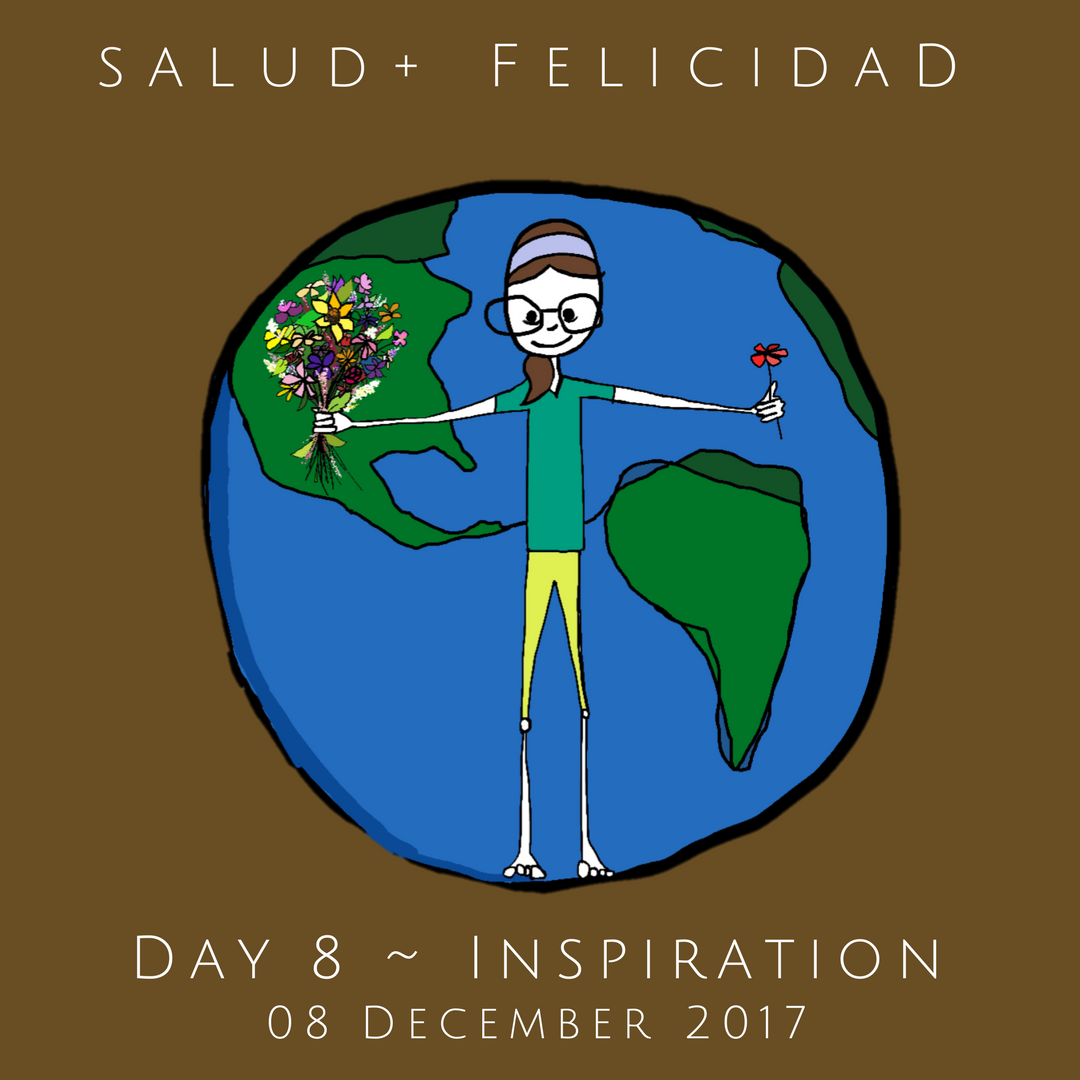 Welcome to Day 8!

Goal: Send 8 Goodwill Wishes
What's the most common challenge when creating a new behavior?  Remembering to practice the behavior!  These daily emails are a reminder.  What could you create as a trigger to send goodwill?
This is a more tech savvy reminder than the sticky notes and very effective.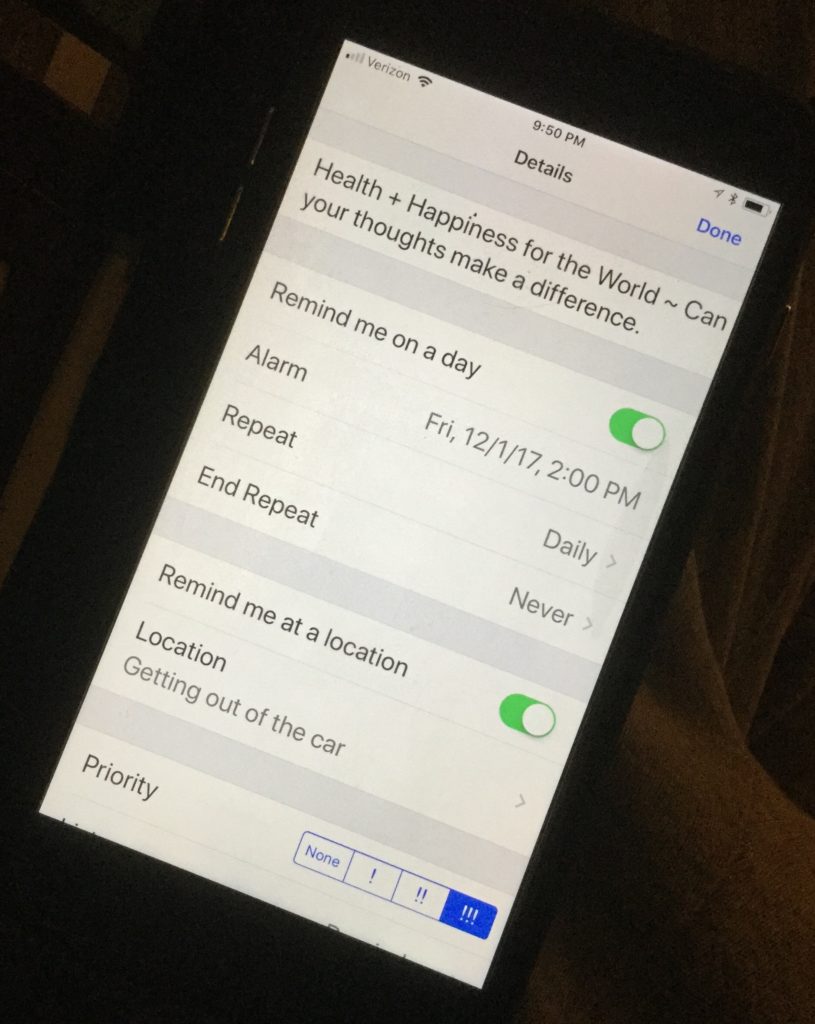 My cell phone sends me a reminder every day at 2:00 PM.  Since my phone is paired to my car, I set it to send a reminder each time I get out of my car.  That is multiple reminders in a day.  It startled me at first but now it simply alerts me to send the first person I see a thought of health + happiness.
Did you join The Challenge late?  No worries.  All Daily Inspirations are available here. 
Got Questions or suggestions to help others?  Contact me or type a Comment below!!!  Let's Inspire Health + Happiness Around the World this December.