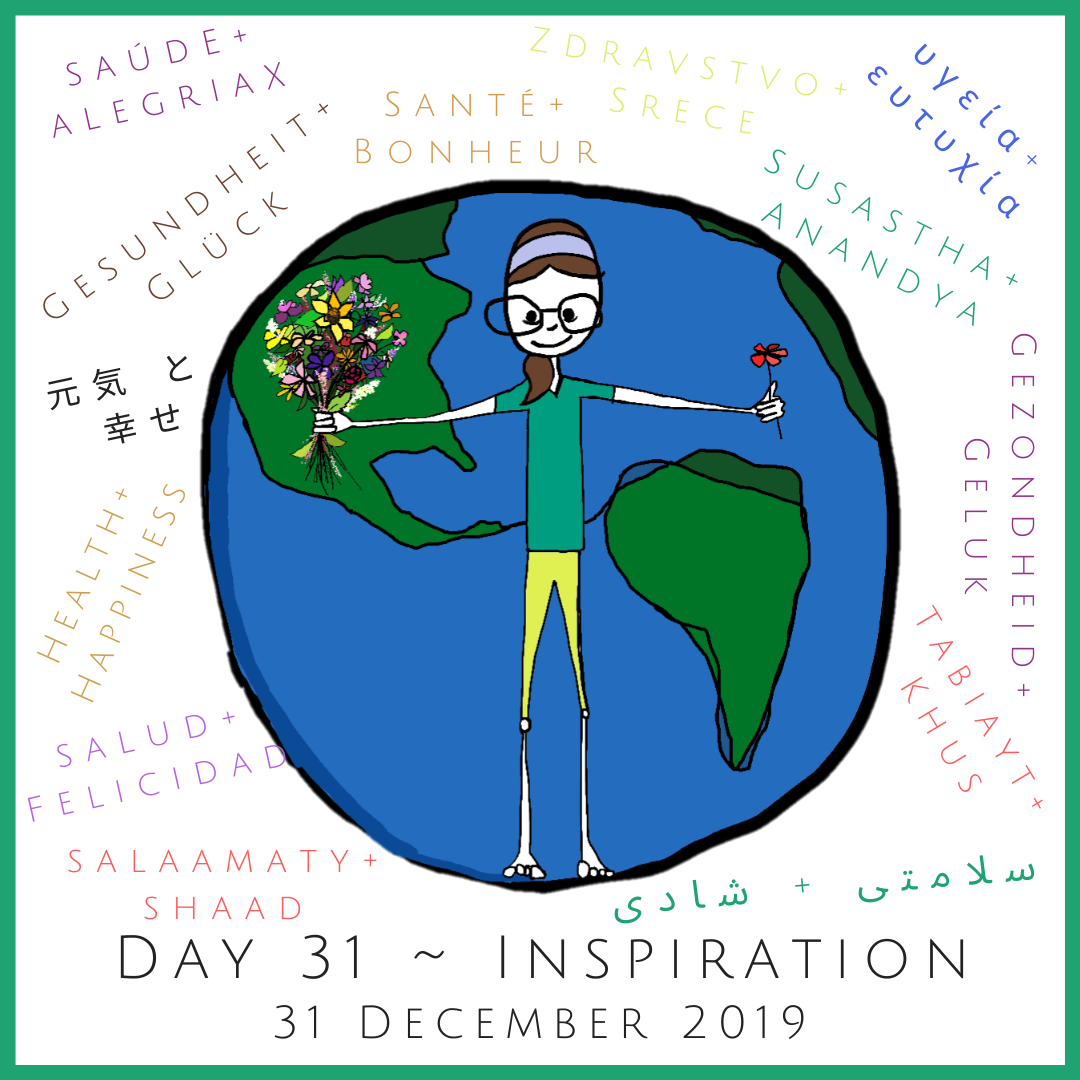 Welcome to Day 31!

Goal: Send 31 Goodwill Wishes
Take a moment and think …
Since 01 December you have …
Sent 496 thoughts of Health + Happiness into the world (after today's thoughts)
Received 31 emails prompting you to inspire the world for Health + Happiness
How have we impacted the world?  What is different in your day-to-day?
Here are a few things I noticed.
 Check out the countries visiting PoeWellnessSolutions.com.  The World is inspired to find health + happiness!  (NOTE:  This is data collected from the Poe Wellness Solutions Google Analytics.  Each country in blue visited the website at least one time.  The US is the darkest blue because the greatest number of visitors are from the US.  WOW!  That's is the majority of the world!)

Maybe I am more attuned to Health + Happiness having sent so many thoughts into the world or maybe the world is simply healthier and happier.

I definitely see the words "health" and/or "happy" very regularly.
I notice people smiling more.  I like to make eye contact when I am silently wishing goodwill.  People seem to enjoy smiling.  Hmmm … maybe they are feeling the good wishes or maybe they are a bit uncomfortable. Something to think about.
I feel good sending thoughts of health + happiness!
Today's goal is thirty-one thoughts.  It is no small challenge and you totally got this.  Maybe do a few extra.  Have fun!  Go out and inspire the world!
May your New Year's Eve be filled with health + happiness!  XOXOXOXO
What have you noticed?  Share your stories in a comment below.  Love to hear from you!