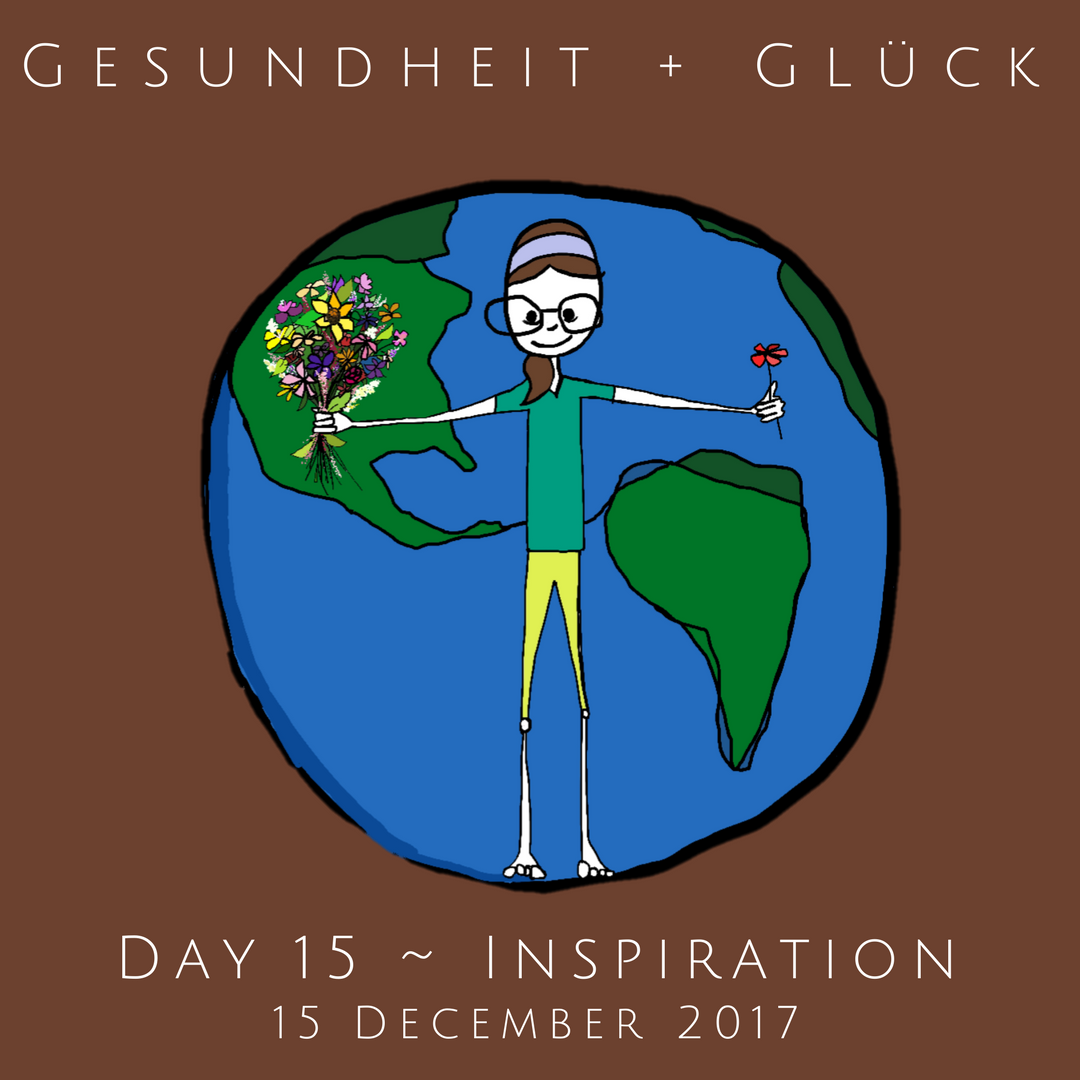 Welcome to Day 15

Goal: Send 15 Goodwill Wishes
Today's tip is from a fellow inspirer of health + happiness around the world.
Sandra created a calendar reminder for every day in December.  Each day she adds another person to the reminder.  On 31 December, Andy will receive his 31st thought of health + happiness from Sandra.  This plan allows her to start her day with good thoughts and a smile before she gets caught up in her work day.
Thank you, Sandra for sharing a picture of your plan for Inspiring Health + Happiness Around the World.  May your day begin with 15 smiles and be filled with health, happiness and joy!!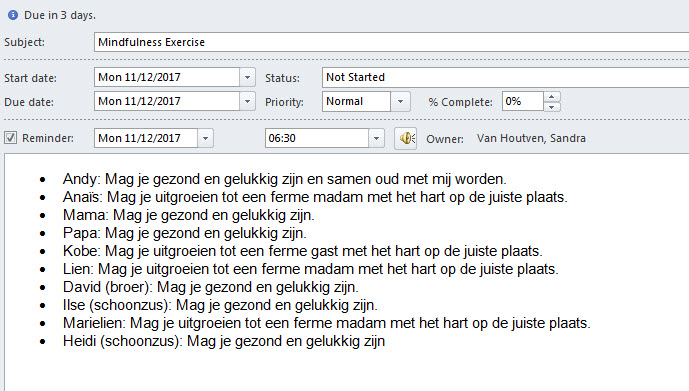 Did you join The Challenge late?  No worries.  All Daily Inspirations are available here. 
Got Questions or suggestions to help others?  Contact me or type a Comment below!!!  Let's Inspire Health + Happiness Around the World this December.