When:  Friday, 02 March – Sunday, 04 March 2018
Where:  Asheville Yoga Center, Asheville, NC
I hate to miss teaching a class but I am super excited to attend another weekend of Yoga Teacher Training at the Asheville Yoga Center.
Here are the details of the training.  Look forward to continuing to develop my teaching knowledge and developing even better classes for you!
---
YOGA, CHAKRAS, AND CONSCIOUSNESS @ Asheville Yoga Center, Asheville NC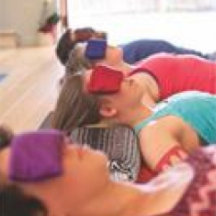 Come for a weekend of yoga, meditation and reflections on wellness. Drawing from ancient Indian and Tibetan lineages as well as modern research in contemplative neuroscience and positive psychology, we will explore what is meant by chakras, nadis and vayus. By deepening our understanding of these mysterious energy channels we can become more grounded in effective ways to help people overcome obstacles to growth and wellbeing. As a system for helping us manage our daily habits, you will learn a series of postures for each chakra, breathing techniques, mantras, melodies and meditations that you can easily integrate into your practice and teaching.
Event Follow-up: