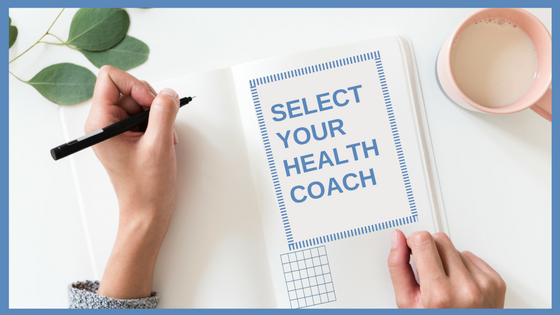 Health Coaching is a relatively new field.  The training, certification and expectations are slowly becoming more standardized.  While consistency is nice, the current diversity allows you, the client, to shop around and select the best health coach for your needs.  These seven important considerations provide a wealth of information.
Considerations For Selecting the Best Health Coach
1.  Free Informational Call/Consult
Partnering with a health coach requires creating a safe space for honest, candid conversation.  It's super important to find someone open to building a relationship.  Most coaches offer a 30 minute "get acquainted call."  The call provides an opportunity for you to share why you are considering a health coach and for the coach to explain their coaching philosophy and experience.  Both you and the coach ask questions and explore the beginning of your relationship.  Check out #4, #5 and #7 for related information.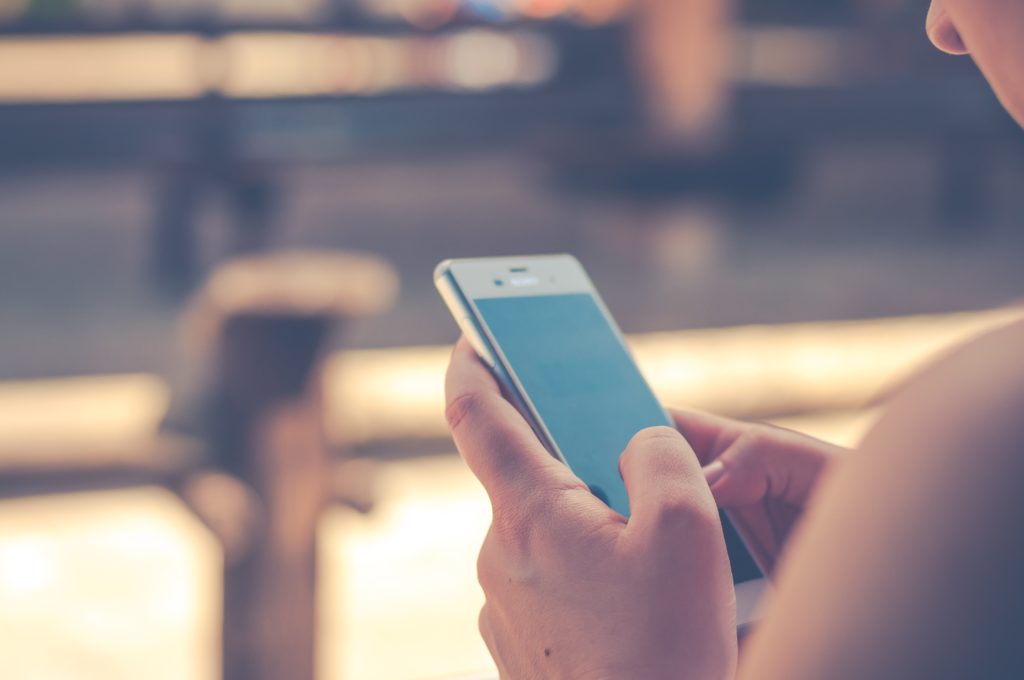 Deal Breaker: YES
Recommendation:  If you are asked to make payment without speaking to the coach, my advice, "Keep looking!"
2.  Training & Certification 
Are there Health Coaches out there with no training and certification?  Yes.  Are they good at what they do?  Some are not and some are.  Are there other professionals working without training and certification?  Of course.  Do you trust your car, your home, or your health to a mechanic, electrician or healthcare provider that does not have the recommended training, education and certifications?  I am guessing not.
During the Fall of 2017, through a partnership with the International Consortium of Health and Wellness Coaches (ICHWC) and the National Board of Medical Examiners the first ever National Board Certification for Health & Wellness Coaches (NBC-HWC) was launched.  The purpose of the certification is to provide a minimum standard and measure of foundational competencies: the knowledge, tasks and skills essential to the practice of health and wellness coaching.  The ICHWC website provides a list of approved training programs and a directory of certified health coaches.
Deal Breaker: Training = YES
Recommendation: Verify the coach attended an approved training program.  If not, keep looking.  There are many reputable programs.  Trust in someone that has invested in becoming a skilled coach.
Deal Breaker: National Certification = NO
Recommendation:  If they have it, great — that is value-added for both the coach and
you!  The first testing was offered Fall 2017.  It shows they are determined to be a masterful, credentialed coach.  If they are not nationally certified, ask if they are planning to sit for the exam.
3.  Experience
We all have to start somewhere, right?  If you partner with a health coach trained with an approved program, the training provides experience.  If the coach is nationally certified, a minimum 50 coaching sessions is required.  Programs often approve the coach-in-training to work with clients to accumulate required sessions for training completion.  These coaches typically offer reduced rates or provide coaching for free.  They have been taught the skills of coaching and with practice become more proficient.
Deal Breaker: NO
Recommendation:  If an inexperienced coach is offering sessions at a lower rate and you are interested, go for it.  They have the skills.  As your coach supports you in your transformation, you support the coach in their development.  If you prefer a more seasoned coach, their expertise comes at a higher price.  It is an investment in your health and the experience is worth it.
4.  Ask the Health Coach: Will you be able to tell me how I should                       ? 
This question is well worth asking.  Every coach wants you to reach your optimal level of well-being and performance in life, work, relationships, recreation, etc.  We want you to achieve your best.   Your coach honors you as the expert of your life and believes you have the potential to be creative and resourceful in order to reach your goals.  A coach does NOT tell you what you SHOULD do.  The foundation of the client-coach relationship is "You are the expert of you."  You may not feel like the expert but as your coach listens and asks questions, you discover and define what you want, become clear on what's important and create a plan to modify your life and achieve your goals.  The coach is the expert in behavior change. You are the expert of you!
Deal Breaker: YES
Recommendation:  As much as you may wish "just tell me what to do", lifestyle change that lasts is change you define, value, plan and implement.  If your coach tells you what to do, they are not a coach.  Telling is the role of a trainer or consultant.  Trainers and consultants are awesome but their responsibilities are different than a coach.  Could your coach function in dual roles?  Yes.  Check out #5.
5.  Additional Expertise
Does the coach have other areas of expertise?  Ask about previous career, education, experience, etc.?  If your goal is weight loss, relationship building or financial planning, maybe you would prefer a coach with a nutrition, family counseling or accounting background.  Do you work in a global corporation with a high stress career?  A coach with a similar background may offer a stronger understanding of your situation.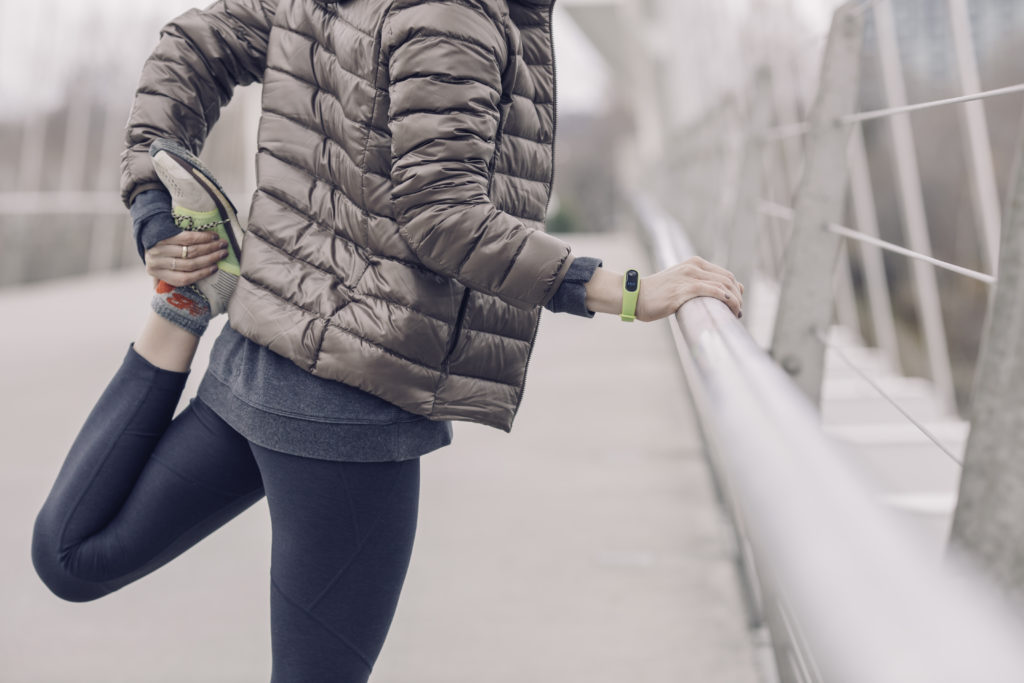 This consideration can be a tricky. If your goal is to lose weight and become more active, finding a coach with an exercise and weight loss background sounds perfect.  The caution, does your coaching relationship slip into personal training?    Is your coach designing your workouts for you?   That is no longer a health coach.
Deal Breaker:  NO
Recommendation:  Clearly define your relationship and boundaries.  Coaches do NOT need an expertise in the area you plan to make change but it can be nice.  Decide up front if you are both comfortable with the coach switching into a consultant role at times.  The shift should occur on your request or when the coach asks permission.
6.  Logistics
Every coach has their way of doing business.  Maybe you pick from several different plans or pay a monthly rate.  Sessions may occur face-to-face or via phone or computer.  What's the cost?  How often do you meet?  How long is the session?  Can you email or text?  What if you need to reschedule?  How do you terminate or extend the relationship?  The coach must have an agreement outlining the expectations of both the client and the coach.
Deal Breaker:  Agreement = YES
Recommendation:  If the coach does not provide an agreement, keep looking!  You need a clear statement of expectations.  

Deal Breaker:  Logistics = MAYBE
Recommendation:  If you have logistical preferences not included in the coaches explanation of services and everything else feels perfect, inquire if the services can be tweaked.  It's impossible to include all options on a website.  Engage the coach in a discussion.  If the coach can't budge, keep looking.  If they can, maybe you found the coach of your dreams.
Deal Breaker:  Cost = MAYBE
Recommendation:  Most coaches will not negotiate price but there may be options for splitting the full cost into several more manageable payments.  Remember working with a health coach is an investment in you, your health and your future.
7.  Connection

There must be a strong, positive connection between you and your coach.  You are committing to changes that you are unable to achieve without support.  Conversations get personal.  Coaches ask challenging questions.  Together you explore obstacles and celebrate success.  Open, honest communication facilitates change.  As your coach encourages digging deep and challenging daily routines, a unique relationship is built.  Change can be tough.  Select a coach that feels right.
Deal Breaker: YES
Recommendation:  In my opinion and experience, this is the #1 consideration.  If you do not feel a connection with the coach, keep looking!  In order to select the best health coach, you must connect!
Summing It Up
Most importantly, feel good about your decision.  No … feel great about it!  Partnering with a health coach is a huge commitment and an immeasurable investment in your health.  You've learned my seven important considerations and deal breakers to select the best health coach.  Individually each consideration is important and the cumulative impact of all considerations will guide your decision.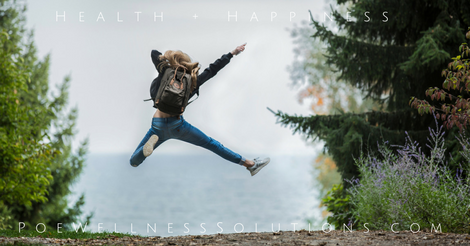 Have you partnered with a health coach?  What recommendations do you have for our readers?  How did you select the best health coach for you?   Share your experiences and let's grow and refine our list of considerations.
Still looking for more explanation about working with a health coach?  Check out How To Achieve Your Health + Happiness With A Health Coach.
Are you ready to explore these 7 Important Considerations and select the best health coach for you?  Set up a 30 minute Discovery today.  It's free.