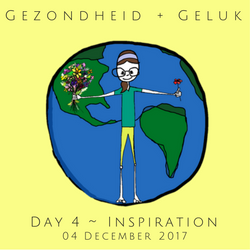 Welcome to Day 4!

Goal: Send 4 Goodwill Wishes
Congratulations!  You made it through the first few days of The Challenge and are ready for our first full week.  Click below for a quick hello, well wishes and note from me and Lucy.
Did you join The Challenge late?  No worries.  All Daily Inspirations are available here. 
Got Questions or suggestions to help others?  Contact me or type a Comment below!!!  Let's Inspire Health + Happiness Around the World this December.