When:  Friday, 07 April – Sunday, 09 April 2017
Where:  Asheville Yoga Center, Asheville, NC
I hate to miss teaching a class but I am super excited to attend another weekend of Yoga Teacher Training at the Asheville Yoga Center.
Here are the details of the training.  Look forward to continuing to develop my teaching knowledge and developing even better classes for you!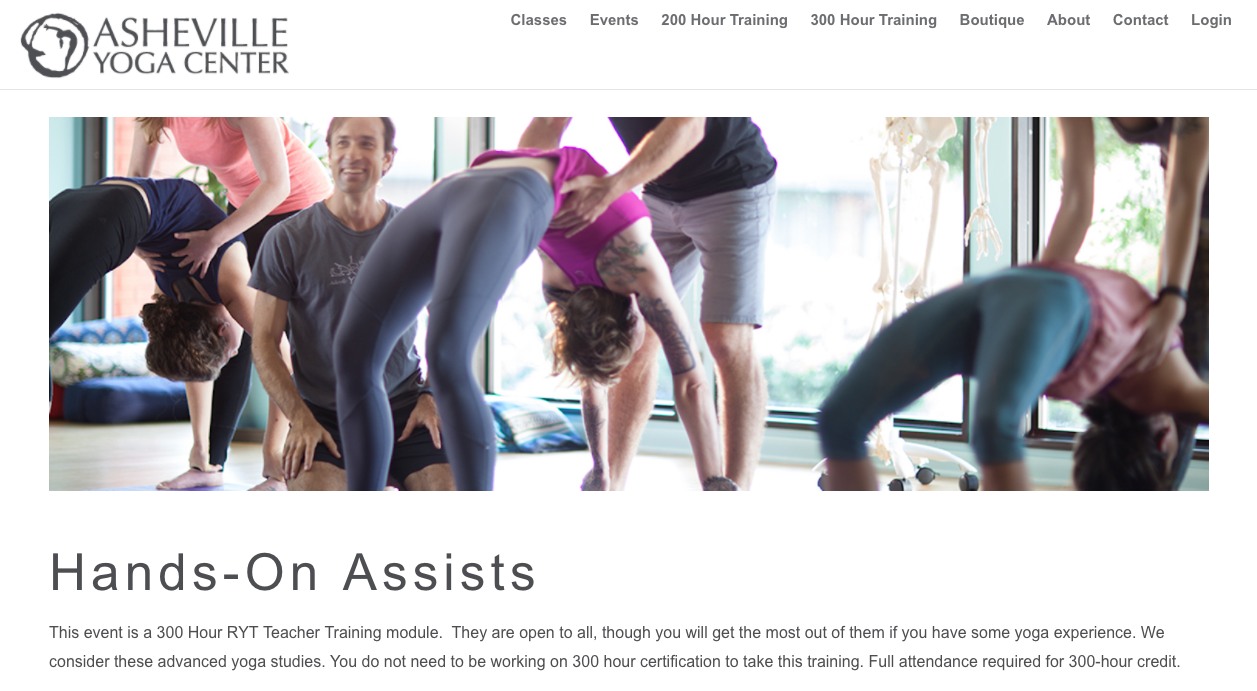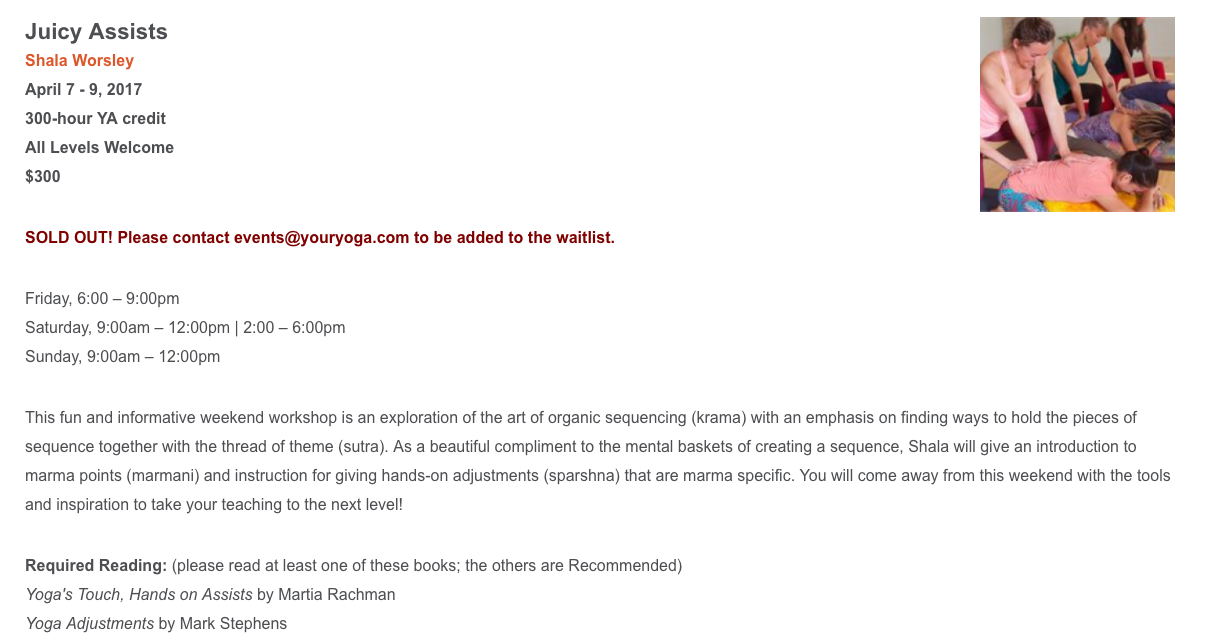 Event Follow-up: Oh, I wish there were pictures to share.  The workshop was amazing.  Never did I think to take pictures.  In the past I have been hesitant to give assists.  What is an assist?  It is me, putting my hands on you to help you either become more aware of your body in the pose or to possibly deepen the experience.  Yes, I will still be hesitant but the knowledge I gained is a huge start.  Look forward to sharing what I learned and for us all to deepen our practice.  See ya soon!