Yin Yoga Foundations Series
Beginning: January 20, 2019
Time: 4:30 PM – 6:00 PM
Location: Santosha Space
200 North Churton Street, Hillsborough, NC, USA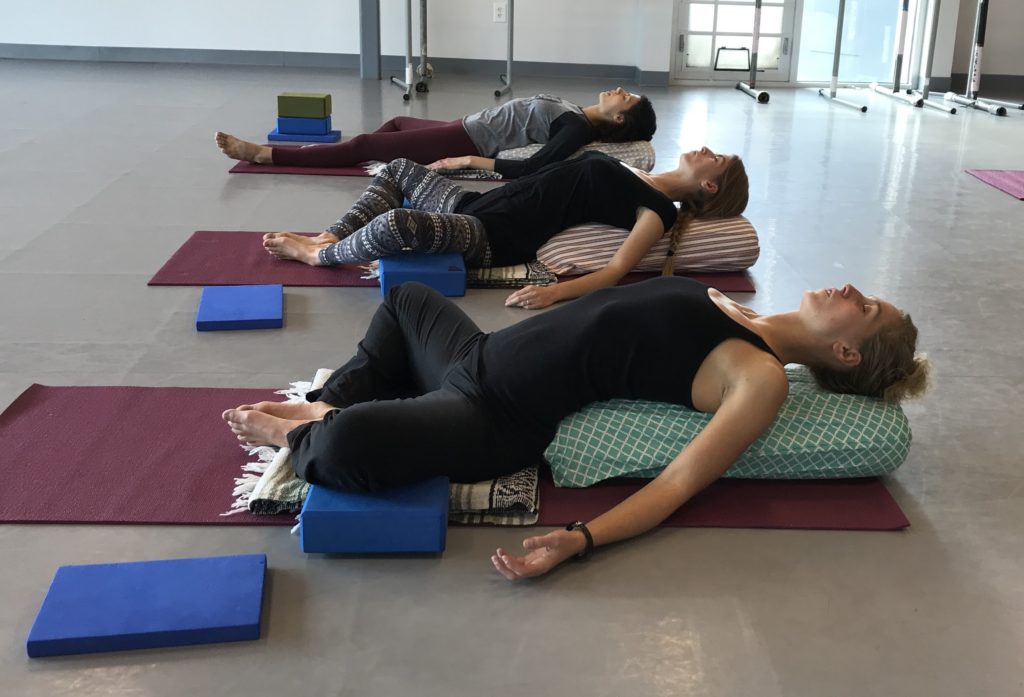 Whether you are lover of Yin Yoga or it's your first time, this is a great opportunity.  Enjoy 6 weeks of a slightly longer class and a deeper dive into the practice.  Each session includes a bit more explanation about the benefits of Yin Yoga.
As always, there is plenty of time to set up in each shape/pose.  Poses are demonstrated and explained to the entire group and then one-on-one instruction happens as needed.   Everyone is expected to settle into their ideal level of intensity.  Questions and discussion is encouraged.
All levels are welcome!
Want to know more about who enjoys Yin Yoga?  Yin Yoga: Everything You Need To Know For Success
Have questions?  Contact me – meg@PoeWellnessSolutions.com
Class Dates & Focus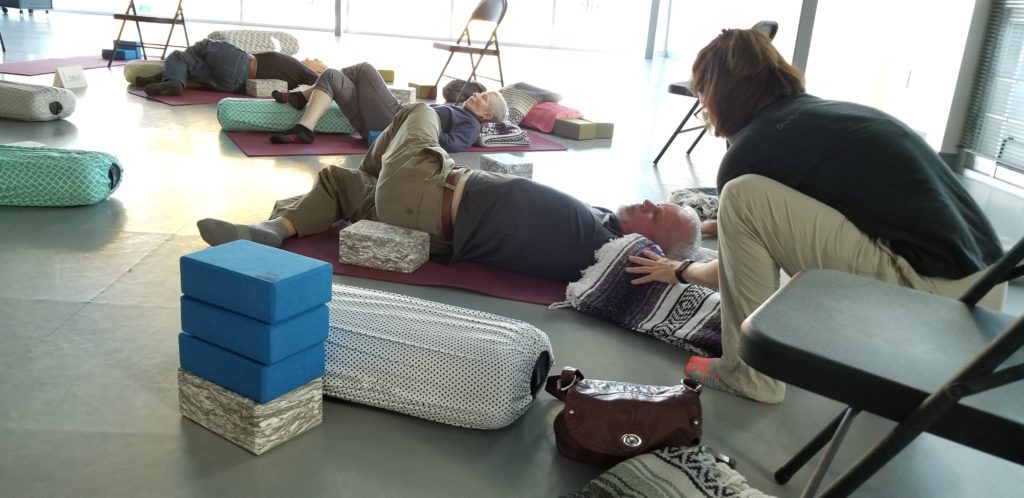 1/20   Yin & Yang Yoga: What's the Difference?
1/27   Yin Yoga for Tight Hips & Lower Back
2/3     Yin Yoga for Shoulders, Neck, Chest & Upper Back
2/10   Yin Yoga at The Wall
2/17    Yin Yoga: Total Body
2/24   Yin & Yang Yoga: What's the Difference? Take 2
NOTE:  All classes impact front, back and sides of torso.  Name of class indicates the specific focus area during that session.  
Cost & Registration
Entire Series – $100.00 – Want to register for full series?  Click Here.
Individual Class –  $20.00 – Check back later to sign up and reserve your spot for single classes.   
NOTE:  Space is limited to 12 participants.  Reserve your spot today!