Yin Yoga Foundations Series – Session 5 – Total Body
Beginning: February 17, 2019
Time: 4:30 PM – 6:00 PM
Location: Santosha Space
200 North Churton Street, Hillsborough, NC, USA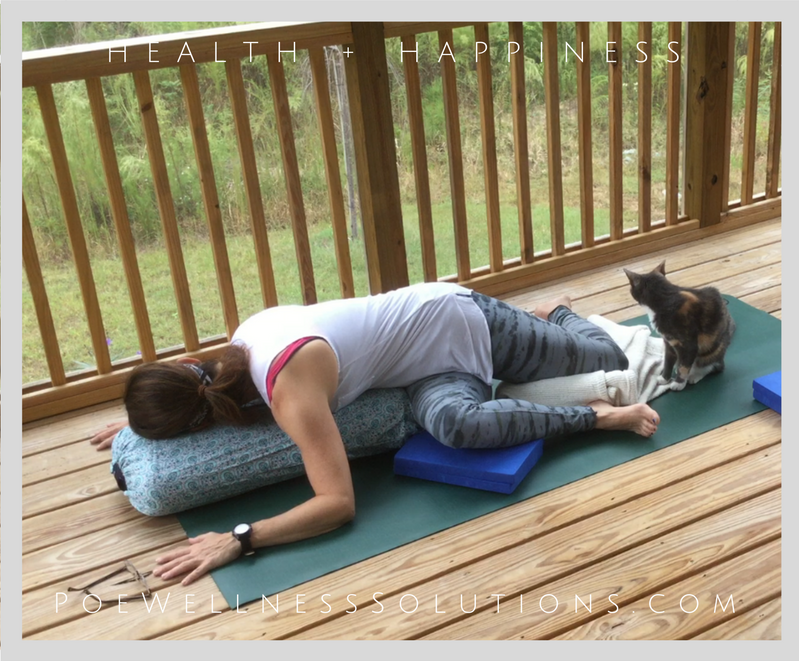 You don't have to be an expert at Yin Yoga to get something out of this session.  You do need to be an expert on you!  Session 5 ~ Total Body begins with our regular check-in.  The question this week is, "What would you like to work on this evening?"  Is there a shape you enjoyed in the previous sessions that you would like to revisit?  Maybe you are carrying extra tension or tightness somewhere and would like to let it go.  Together we create the perfect class to meet us right where we are.
Our mindfulness focus is exploring The 7 Attitudes of Mindfulness.
We have two spots for drop-ins.  Check the Santosha Space website for available spots and join an amazing group of Yin Yoga and Mindfulness Explorers.