---
Event Details
---
This 90 minute workshop includes a bit of lecture and a lot of practice.  You will learn and experience the benefits of Yin Yoga ~ greater flexibility, relaxation, increased energy, improved self awareness & more.  
I have enjoyed teaching Yin Yoga for 3 years.  It's a different approach to exercising your body and mind.  Instead of pushing and stressing the body, you relax into your muscles, wake up connective tissues and become more aware of physical sensations.  Exercises are held for several minutes so you also become very aware of your busy thoughts and mind.  ~ Meg
All exercises are performed on the floor.  No experience is necessary.  Let's all learn together!
Like to learn a bit more about Yin Yoga.  Click here.
Event Follow Up
Thank you to all participants and to Sarah Shelly for assisting with class.  None of the participants had ever participated in a Yin Yoga class.  They can't say that anymore!  A few comments included …
I did not even realize I had tightness in my upper back until it was gone.

~ Class Participant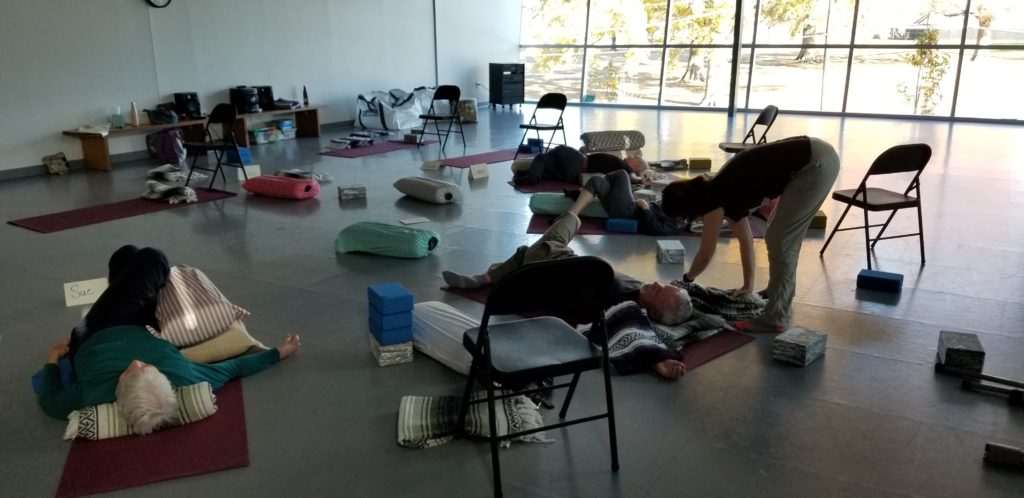 All of the normal chatter in my mind just faded away.  I am so relaxed.

~ Class Participant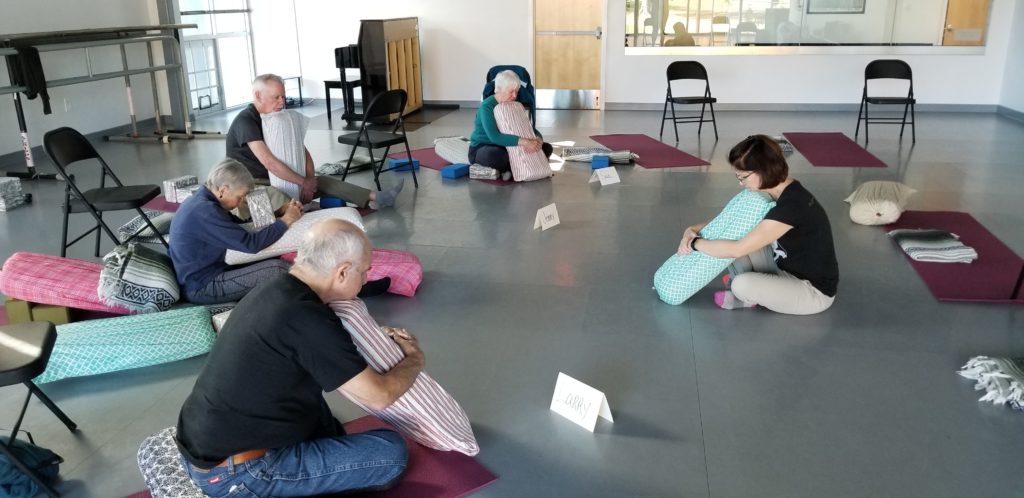 My sinuses have opened up.  I can breathe.  I will try this at home.

~ Class Participant