Beginning: October 11, 2019
Time: 7:00 – 8:30 PM
Location: Santosha Space, Historic Hillsborough
200 North Churton Street, Suite 200, Hillsborough, NC, USA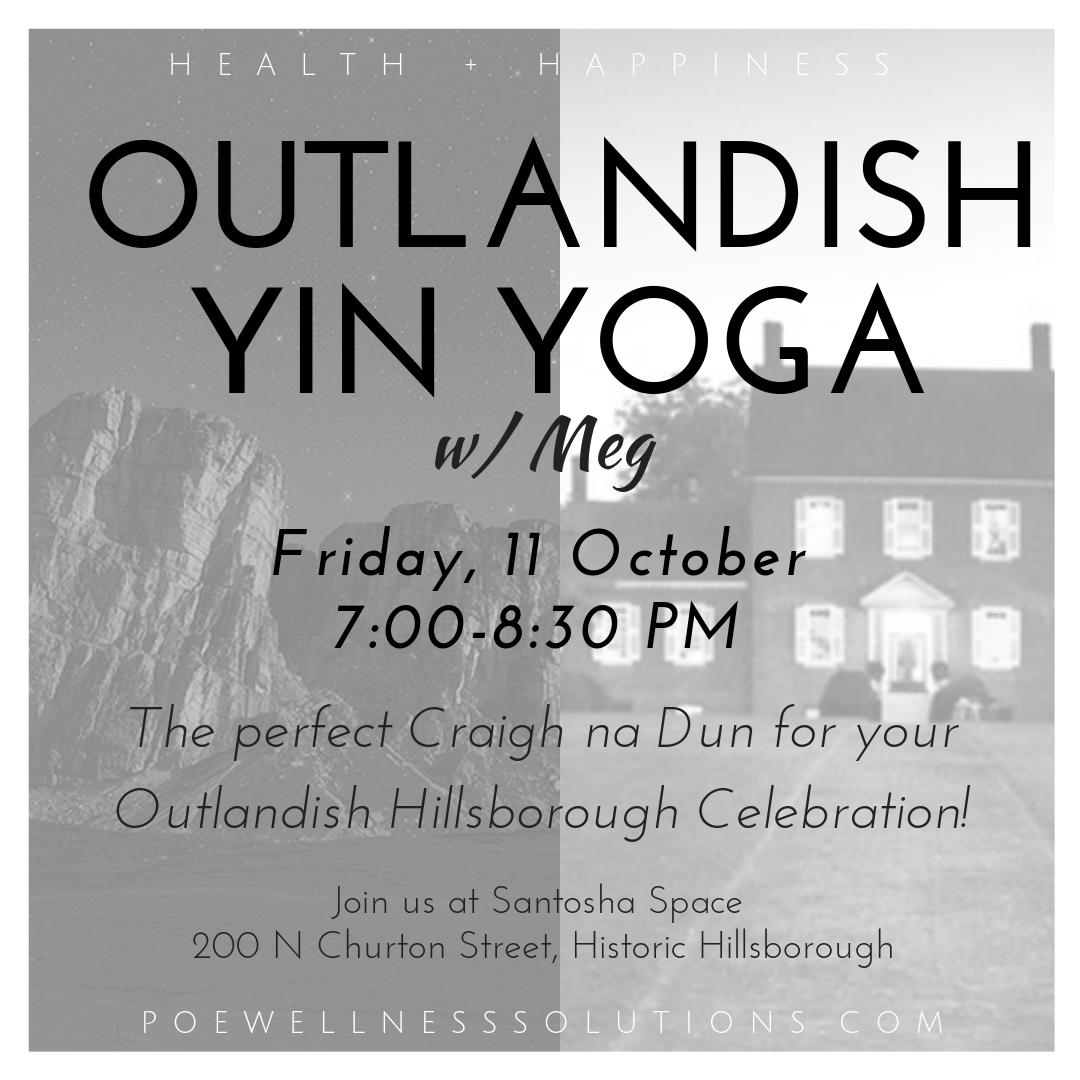 Whether you are a seasoned Yin Yogi or a Sassenach to the practice, this is the perfect Craigh na Dun for your Outlandish Hillsborough Celebration.  This 90-minute Outlandish Yin class combines the expected benefits of Yin Yoga with the rather unexpected treats of Scottish music, time travel and a few other Outlandish surprises that everyone can enjoy.  This is a great way to let go of the stress of your week and transition into the weekend.  All Colonists, Scots and Outlanders are welcome.
Cost: $25.00
Space is limited.  Sign up now to reserve your space.  Click here to sign up. 
Learn more about Outlandish Hillsborough ~ Here.