Beginning: April 16, 2019
Time: 6:15 PM – 7:30 PM
Location: Santosha Space
200 North Churton Street, Hillsborough, NC, USA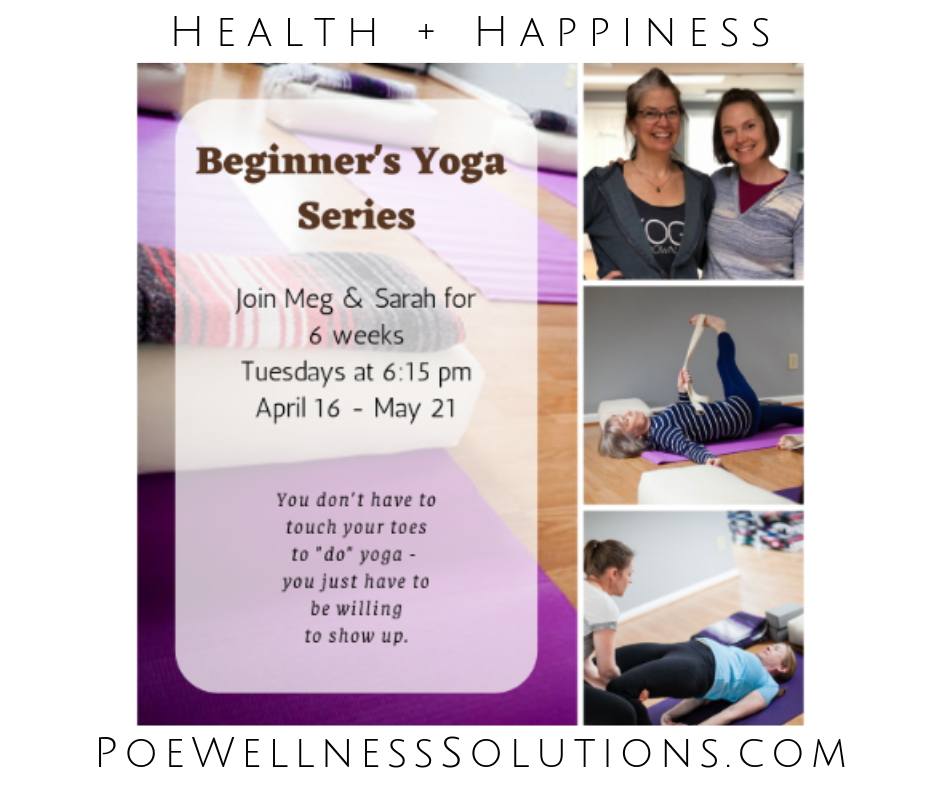 with Sarah Johnston and Meg Poe
(6) Tuesdays April 16 – May 21 at 6:15 pm – $125 – Sign Up
Sarah & Meg team up to teach the basics.   This six-week series will teach you foundational poses you'll find in most classes, with a focus on what those poses look and feel like for you and your body.  We hear all the time, "I should probably do yoga, but I'm not flexible enough." You don't have to touch your toes to do yoga – you just have to be willing to show up.
Each week, we will build on the previous sessions.  Our tentative focus each week will be:
Breath & Foundation
Forward Bends & Back Bends
Twists and Side Bends
Hip Openers
Standing Poses
Putting it all together
Sarah is an anatomy geek who gets excited about helping you understand how your body works and helping you find that "OOOH, that's how that's supposed to feel!" moment in each posture through good alignment.  She completed her 350 hour teacher training in 2012 in New Orleans, LA, and is a licensed massage therapist.
Meg's passion as a yoga teacher is to support you in becoming the expert of your own practice, assist you in modifying poses to meet your unique body and encourage you in developing your super power as you explore balance between effort and ease.  She is a 500 hour Registered Yoga Teacher through the Yoga Alliance, a Nationally Certified Integrative Health & Wellness Coach and has her MA in Exercise Physiology. She has enjoyed teaching movement classes for almost 30 years.