Begin Discovering Your Ideal Health + Happiness Today
This two part Health + Happiness Inventory is your starting point for discovering, defining and achieving your ideal health + happiness.
How many times have you tried to take charge of you health? I'd be willing to bet, more than once. How many times have you not quite achieved your goal or maybe not even set a goal?
The purpose of this inventory is to ...
Open your eyes and encourage you to explore your health from a different perspective. The two part inventory consists of 10 mini-quizzes. The topic of each mini-quiz is taken from the Wheel of Health.  (Learn more about the Wheel of Health here.)
Provide quick, real-life, current check-ins. Come back anytime and complete all or just one mini-quiz. It is always a good time to Open Your Awareness and understand your Readiness To Take Action.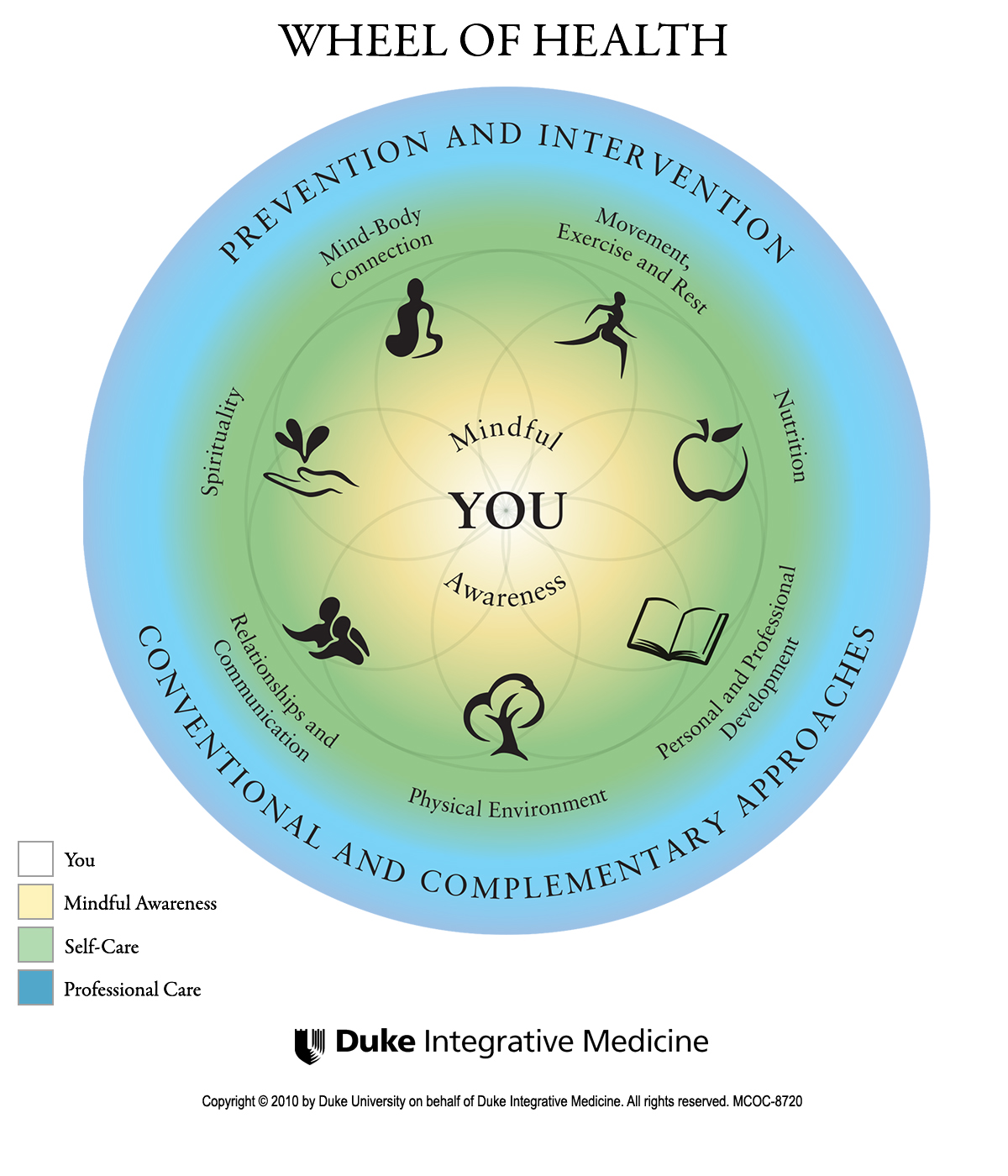 IMPORTANT NOTE: The Health + Happiness Inventory is not a test. There is no grade and no correct or incorrect answer. It's an opportunity to become more aware of your health. How it is today? How do you want it to be in the future? There is no print out. It's a powerful tool to assist you in beginning your exploration of best health. Enjoy!
Defining Areas of Health
It is best to use your own terms when defining the areas of health. Each area needs to have value to you. To see how other clients have described the areas of health, check out the descriptions below.
Mindful Awareness
Awareness of the present moment. Deliberately paying attention to what is around you and within you, without judgment and criticism. Staying engaged in conversations and activities. Limiting distractions (phone, text, thoughts of future or past, etc.)
Movement, Rest & Exercise
Activities of daily living–cleaning & gardening. Exercise activities – dancing, yoga, walking, running & cycling.  Adequate rest, sleep & relaxation.
Nutrition, Eating & Food
Eating a balanced, healthy diet. Number of meals per day. Healthy snacks. Portion control. Knowing what is in the food you are eating. Your relationship with food.
Personal and Professional Development
Growing & developing your abilities, talents & interests, both in your personal life and at work. Reading, attending classes, etc. Living with both in balance.
Physical Environment
Enjoying the spaces where you live, work & play. Maintaining balance in organization, cleanliness, clutter, etc. Consider safety, light, noise, toxins, color, etc.
Relationships & Communication
Spending time with family, friends, co-workers who are supportive and with whom you communicate effectively. Healthy intimate relationships. Expressing yourself clearly. Listening to others.
Spirituality
Seeing purpose and meaning in something larger than yourself. This might include religious affiliation or other areas such as nature or the arts.
Mind-Body Connection
Paying attention to the connection and relationship between the mind & body. Actions of the mind impacting the health of the body. Using techniques such as breathing and stress reduction practices to help the body relax & heal.
Professional Care, Prevention & Intervention, Conventional & Complementary Approaches
Routine screenings – mammograms, prostate screenings, colonoscopies, pap tests & dental exams. Prescribed use of vitamins & supplements. Following treatments recommended by conventional medical care providers as well as recommended complementary approaches – acupuncture, massage, osteopathy, etc.
Your Personal Other
You tell us! What else is important to you?