The Parkinson's Movement Initiative is a program funded through a Parkinson's Foundation Community Grant.  We are honored to receive grant funding four consecutive years and to provide a variety of movement opportunities to our friends with Parkinson's and their carepartners. If you are interested in learning more about the specific exercise classes visit Movement for Parkinson's.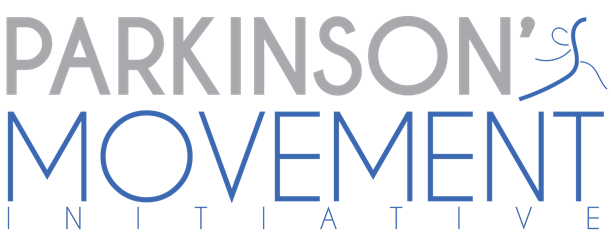 Fall 2020 ~ 13 September-11 December
Why the PMI?
The Parkinson's Movement Initiative at ADF has grown to be a dependable and consistent resource for exercise and movement opportunities for the NC Triangle PD community. Since our program's beginnings in 2017, our average attendance has doubled, demonstrating the program's offerings are highly valued and in-demand for our community.
There is ample research showing that consistent exercise totaling, on average, 2.5 hours each week improves patients' health-related quality of life for those with Parkinson's disease. Consistency is important for the PD community, and few programs in the Triangle region offer classes on a weekly basis in a single location. There are two Parkinson's Foundation Centers of Excellence that serve the Triangle region in North Carolina: Duke University Medical Center and UNC Hospitals.  Several allied health professionals from these organizations share that while the number of programs in the region have grown, the quality and continuum of care offered by faculty who specialize in PD remains unique to the Parkinson's Movement Initiative.
What to expect?
The PMI offers four movement classes per week ~ 2 Pilates and 2 dance.  Visit Movement for Parkinson's to see class description and schedule.
Opportunities are provided for creative, self-expressive movement and social connection that positively impact the sense of well-being and quality of life of regular participants. The program also increases mind and body connection through exercise and movement and improves alignment, strength, balance, and flexibility in a supportive and nurturing environment. Additionally, PMI facilitates the opportunity for care partners and friends with PD to interact in a positive way and experience health benefits of Pilates & dance.
Is it right for you?
You can contact one of the PMI Team members with specific questions.  Our contact information is below.
Best way to find out is to join us for a class.  Experience a class and learn from other participants.  Enjoy the full experience.
How to get started?
Contact us today!  Let us answer your questions.
Susan @ NC Dance for Parkinson's - 919-215-2759
Meg @ Poe Wellness Solutions & Pilates for Parkinson's - 919-423-5053
All people living with Parkinson's and PD care partners are invited to attend at no charge.

American Dance Festival is proud to offer Parkinson's Movement Initiative classes in partnership with NC Dance for Parkinson's and Poe Wellness Solutions and supported by a grant from the Parkinson's Foundation. Through funds raised by Moving Day® North Carolina, a walk for Parkinson's, all classes offered through the Parkinson's Movement Initiative are free for people living with PD and their caregivers.
Additional support provided by Lyna J. Rogers Fund of Triangle Community Foundation in memory of Betty Y. Powell.